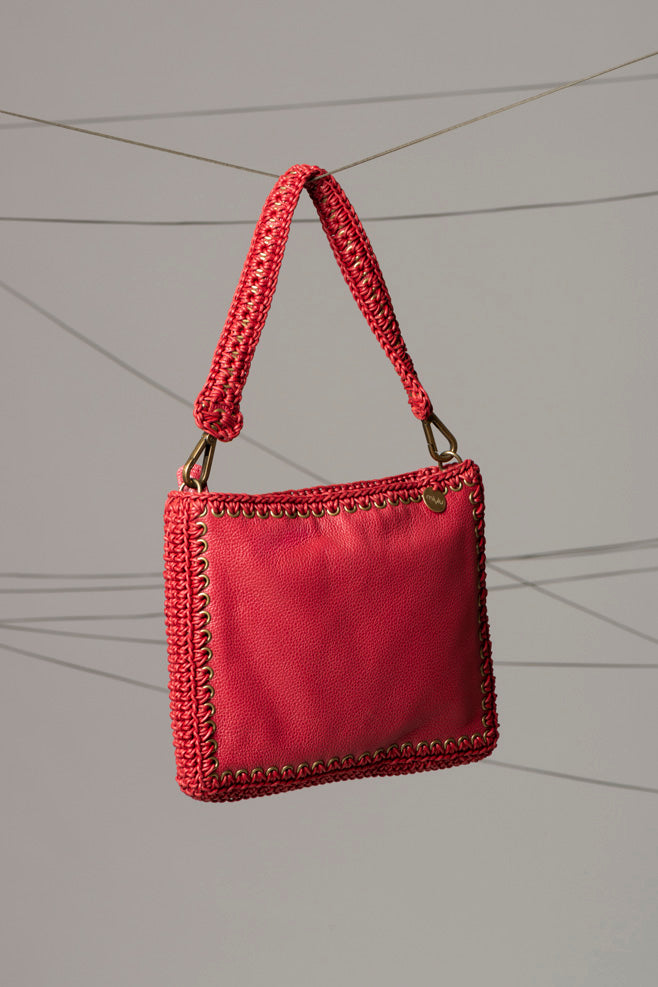 Miviu embodies a message of human connection and values ​​that guide our work. The acronym "me, we, you" represents an essential concept for us; the importance of the person, the strength of collaboration and teamwork.
We make our bags entirely by hand with minimal use of mechanical stitching. Every single piece is unique and authentic . The attention to detail and passion that we invest in every manufacturing phase are reflected in the authenticity of our products, impossible to replicate through industrial processes. Handwork leaves the mind free to experience sensations, thus creating shapes, weaves and manufacturing games.

Today, where large-scale production seems to prevail, we want to enhance and promote those artisan skills and processing techniques that have been handed down for generations. We want to offer a unique experience and a tangible connection with the craftsmanship of the past. Each product is a testimony to our respect for tradition and our desire to preserve and pass on the craftsmanship to future generations.
Our dedication to sustainability begins right in our territory. We collaborate with local resources , both human and material, reducing the environmental impact linked to transport but also, above all, strengthening the bond with the community in which we live. We reduce the use of industrial machinery and prefer the manual approach, which requires less energy consumption and reduces environmental impact. Our products can be easily dismantled, each material is largely recoverable and reusable both to create new objects and to be
disposed of separately. Increasing the life cycle of products to reduce environmental impact is not only essential for us; it has been part of our philosophy since birth.